WHO WE ARE
Grupo Costa Rica Visión is a leading company in the commercialization of national and international tourism. We have been in the Costa Rican market for more than 25 years, which has allowed the diversification of our services and the creation of highly qualified staff to make your trip an unforgettable experience. Currently, it consists of three companies:
Go CR Visión – Travel Agency
Go CR Visión – Tourism
Go CR Visión – Corporate
Branch locations and headquarters:
Central Office: San José. North side of Soledad Church, China Town boulevard
Operations Center: Juan Santamaria Airport
Operations Center: Liberia Guanacaste
Operations Center: Huacas Guanacaste
Operations Center: Buenos Aires Puntarenas
Operations Center: Limon Center

Mission
We create happiness for our clients.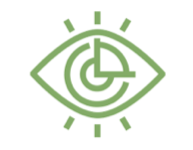 Vision
Happy clients growing in 10%
Happiness
Discipline
Hunger
The Costa Rica Vision Group Travel Agency has more than 25 years' experience in the tourism area, providing services such as
Air Tickets
National and international hospitality
National and international tours
Worldwide Cruises
Travel circuits in Europe
Travel Insurance
Advice on immigration and visa procedures
Customized travel packages

Clubes de Viajes Punto Com S.A. is a certified and approved company by the Ministry of Economy, Industry, and Commerce for the commercialization of savings and credit plans. These plans are a financial instrument that the company puts at the disposal of the national trade, to live your dreams of traveling. With payments of small weekly quotas for their Travel Plans, the "Club-holders" participate weekly with the National Lottery draw, to win the right to covering the pending quotas of the amount chosen for their trip.
Currently, the company has allies for the commercialization of the Travel Plans, such as the National Teachers' Services Corporation, the CCSS Employees Association, the Self-Management Cooperative, Commercializer of Goods and Services R.L. (COOPESERVICIOS R.L.), with which, it is possible to carry out the sale of the Travel Plans, country-wide.
In the area of administration of the Travel Plans, we offer agreements so that our "Club-Holders" can exchange/use the Travel Plans with:
Travel Agency
Dental Clinic
Department Store
Furniture Stores

It is the largest Solidarity Association in Costa Rica, with 27 years' experience that has made it the ideal means of socio-economic development for its 35,000 members.

Thanks to the new agreement between National Teachers Association and Costa Rica Visión Tourism Group, the tourism agency MAGITOUR – National Teachers Association Travel Agency was created to provide our associates with the best service and professional advice for both national and international trips.
GO CR VISION – TOURISM is the company dedicated to incoming tourism which has the structure, organization, and know-how of the tourist transport division.
Our service includes highly professional and bilingual drivers who know all the routes perfectly, 24-hour GPS service, and a wide range of additional services to your liking.
We offer you our fleet:
SUV Mercedes Benz
SUV BMW
Mercedes Sprinter
We offer you more than 25 years´ experience in tourism that we put at your disposal, providing services such as
Tourist transportation.
Air Tickets
Hospitality
Tours
Cruises
Travel Insurance
Customized travel packages
GO CR VISION – CORPORATE is the division of the company that oversees offering the transport of company collaborators. The fleet is composed by:
STANDARD BUSES: ideal transport for people in agricultural and rural areas. The capacity is from 42 to 55 people, buses brought from the USA use diesel and have air brakes.
URBAN BUSES: Caio – Apache models. Capacity 50 passengers. Buses are designed for transporting passengers in the city. Uses Diesel.
LUXURY BUSES: Irizar – Marcopolo. Luxury and comfort are the strengths of these two models. Capacity for 50 passengers, has A/C, luxury seats, air, and diesel brakes.
---
We currently provide services to: